Providing quality lawn and landscape services with timeless value.
We are a Full-Service Lawn and Landscape company serving southeastern Michigan.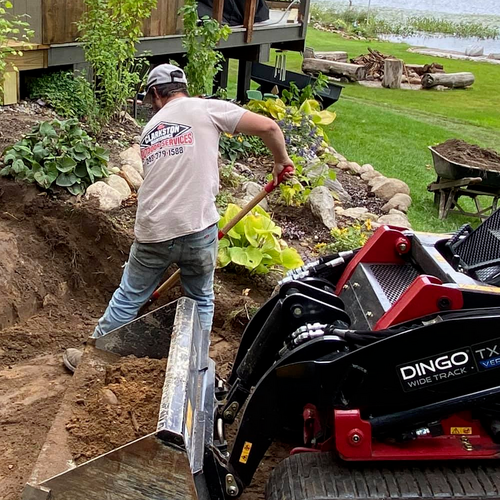 At Clarkston Maintenance, we're dedicated to maintaining professionalism and quality. Holding our staff to a higher standard while providing a positive work environment. One of the most important aspects we maintain as a company is the lasting relationships we build with our customers. Customer service without compromise.
In addition to our commercial and residential lawn maintenance, we offer:
Field mowing and brush clearing
Large scale property maintenance
Paver installation & Flagstone Pathways
Landscape maintenance and mulch installation
Excavation work; Leveling & Grading
Underground Drainage Systems
Tree Removal
Snow and Ice Management
Residential & Commercial lawn maintenance
We service Residential, Commercial and Industrial properties.
Clarkston Maintenance specializes in the installation of walkways, patios, retaining walls, flower beds and other landscape amenities. Your satisfaction is very important to us. From start to finish, our staff will make every effort to keep you informed and involved in your outdoor improvement project. We will enhance the beauty of your home or business by installing an artistic and practical landscape suited to your specific needs. Through classically derived design tenants, innovative and forward-thinking techniques, and unmatched client care!
CALL US TODAY FOR MORE INFORMATION